Microsoft's Xbox Series X and S are some of the best consoles ever made. You probably have some idea of which games you'll be playing on your new console, but here's a list of 10 things to remember (and try out) as you get acquainted. In India Xbox Series X cost ₹ 49,990 and XBOX SERIES S ₹ 34,990.
1 )Install it Correctly

Your Xbox will update itself and your controller as part of the initial setup process, but there's more to set up than simply downloading an update. The first thing you should be aware of is airflow. The Series X in particular needs adequate airflow to remain cool during use. Microsoft recommends a minimum of 4 to 6 inches (10 to 15 cm) on all sides of both models.
There's no difference in thermal performance whether you lie your console down horizontally or not, but adequate clearance near the fan vent on either unit is vital. For best results, avoid placing your console in a closed entertainment unit since airflow is usually restricted. If you must do this, ensure that the vent isn't pressed up against the unit.
Another important part of the setup is choosing your TV settings correctly. You can see if your TV supports 120Hz gameplay under Settings > General > TV & display options under the "4K TV details" section before enabling it on the previous screen.
If your TV supports variable refresh rate as part of the HDMI 2.1 standard then it should automatically "just work" out of the box. Some displays may only support FreeSync so make sure you enable this on your TV or monitor if that's the case.
Xbox Series X/S consoles are HDMI 2.1 compatible. So, if you use the right cable with a TV that has HDMI 2.1 ports, you'll get access to new features like Variable Refresh Rate (VRR), Auto Low Latency Mode (ALLM), 4K at 120Hz, and more.
Luckily, Microsoft includes a compatible Ultra High-Speed HDMI cable that can handle the 48 Gbps bandwidth needed to use these features.
The tricky part is figuring out if your TV supports HDMI 2.1. Many higher-end TVs made in the last two years are HDMI 2.1 compatible, but there may be a catch.
Some TVs only support HDMI 2.1 devices on ports 1 and Others only have a single port that can be used. Make sure to check the manual for your display to cut out any guesswork.
Microsoft revamped the Xbox mobile app for the launch of the Xbox Series X/S consoles, and it makes for a great companion. It makes setting up a console for the first time a snap, and afterward, you can use it to:
Xbox Series X : Begin with simple settings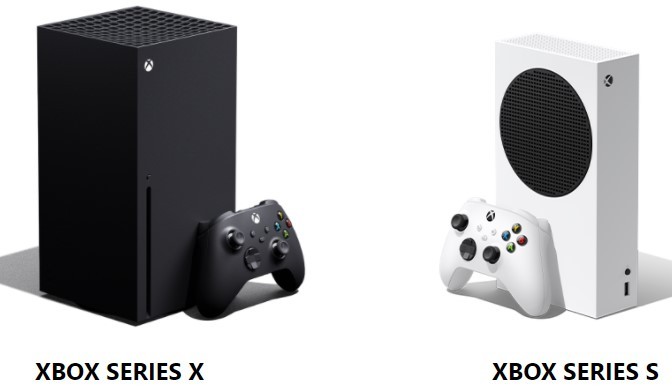 Add, remove, or block users and chat with them
Check your profile, avatar, and achievements
View, share and download gameplay images and video captures
Use your phone as a remote for the Xbox
Play Xbox games through Cloud Streaming if you're an Xbox Game Pass Ultimate subscriber (Android-only, iOS users must use Safari).
Needless to say, the app can do almost everything you can do on the console.
2 ) Ensure that you register Your $1 Game Pass Trial

Game Pass is the best deal in gaming, providing a library of over 100 games for a monthly fee of $14.99 for the "Ultimate" tier that includes Xbox Live Gold (for multiplayer gaming) and access to EA Play titles too.
Your Xbox comes pre-loaded with the Game Pass app through which you can get a trial for just $1 (which should last at least a month, usually three months).
All Microsoft first-party exclusive games will be available on Game Pass the day they release, including major releases in franchises like Halo and Forza, plus plenty of third-party titles which rotate in and out.
Once you've signed up head over to the "Perks" section of the Game Pass app for even more savings. This includes free months of streaming services like Disney+ and Spotify plus items and currency for specific games.
3 ) Infinite's Multiplayer Halo is free download it

Whether or not you have Game Pass and Xbox Live Gold, you can always play the multiplayer portion of Halo: Infinite for free. Just head to the Microsoft Store app and search (or peruse the "Free to Play" section).
You'll need to buy the game or sign up for Game Pass if you want to enjoy the single-player campaign, but Microsoft committed to making the multiplayer free to all PC and Xbox owners.
You can buy seasonal battle passes (which do not expire) if you want to get your hands on additional cosmetic items, but this is entirely optional.
Halo: Infinite represents a return-to-form for the series. Developer 343 Industries has said that Infinite will receive regular updates including new playlists, timed events, maps, and more to keep players coming back.
4 ) Pep Up Your Old Games Look Better Than Ever

If you've got a collection of older Xbox titles then many of them will work on the Xbox Series consoles thanks to Microsoft's work on backward compatibility and Smart Delivery features.
You can search Microsoft's directory of original Xbox, Xbox 360, and Xbox One games that will work on your Series X or S. Keep in mind that the Series S doesn't have a disc drive, so you'll need digital copies to enjoy this feature if you have one of those.
Series X owners can enjoy many of these titles simply by inserting the disc, though a download will be required for some titles to work at all.
You can use features like FPS Boost and Auto-HDR to make games look and play even better than you remember them. Some will even render in higher resolution (up to 4K) where optimizations have been made.
5 )Check Out the Matrix-Themed Unreal Engine 5 Demo

The Xbox One and PlayStation 4 generation was dominated by games powered by Unreal Engine 4. Now that the next generation of consoles is here, a new version of that same engine is beginning to rear its head.
The first playable (and real-time) taste of this technology emerged with the release of The Matrix Awakens for Xbox Series consoles (and the PlayStation 5).
Tech demos are usually pretty bland affairs, with little in the way of playable moments. This one is a bit different.
To start with you'll see some real-time rendering that is almost indiscernible from pre-rendered footage, before moving on to a car chase sequence where you'll get to do some shooting of your own.
The demo then leaves you to your devices to explore a photo-realistic city. Explore the map and learn more about the engine, how it works, and how it is likely to shake up development over the next few years. It's free to download and worth every second.
6 ) If you like playing in the night set up the Night Mode

Do you play on your console mostly at night, in the dark? Even if you play a fair bit in the day you can use Dark Mode on your Xbox console to dim the lights, block out blue light, and turn off dazzling features like HDR to preserve your eyes.
Best of all you can set up Dark Mode to operate on a timer, so that the settings you choose automatically kick in at a set time or whenever the sun goes down.
7 ) Figure out Xbox Remote Play and Cloud Gaming

Did you know you can use your smartphone or tablet as a display for playing games on your Xbox? You can also do the same using your Windows PC thanks to a feature called Remote Play.
Simply download the Xbox app for Android or iOS (or get the Xbox App for PC) then pair a gamepad and you can play basically anything over Wi-Fi. Just keep in mind that you'll need a fairly fast and efficient wireless network for this to work without interruption (5GHz networking recommended).
Another option you have access to with a Game Pass Ultimate subscription is Xbox Cloud Gaming. You can use this on your console to play Game Pass games within the app or use the Xbox app on your smartphone or PC to access cloud gaming instead.
Xbox Cloud Gaming relies on the internet to deliver a streamed version of whatever it is you want to play. The speed of your internet connection and where in the world you are located can make or break the experience, but it's not a terrible way of testing out a game before you download it or for playing a game that doesn't rely on lightning-fast reactions.
8 ) Get more thrill with Second Controller and Headset

Many Game Pass titles include split-screen multiplayer, so a second controller is a worthwhile investment if you intend on playing locally with someone else. This includes both co-op and competitive play. If you have an older Xbox One controller you can even use that on your Series X and S if you like.
9 ) What to do when you run into Trouble

The Xbox has come a long way since the disastrous launch of the Xbox One and the red rings of death saga that plagued the early days of the Xbox 360. But things can and do go wrong, so make sure you're aware of some common Xbox Series X|S problems and what you can do about them.
10 ) Make Sure Your Console Is Running the Latest Firmware
Assuming your console turns on and can connect to the internet, the first thing you should try when encountering an issue is updating your system software. This is because Microsoft routinely updates firmware to fix bugs and add new features
To do this, head to your console's Settings and choose System > Updates. Wait a second for the console to check for updates. If an update is available, the first entry will read "Update Console" so select it and wait for the update to complete.