To further improve urban services in Tamil Nadu, and to develop climate-resilient sewage collection and treatment systems, as well as water supply and drainage systems in the cities of Coimbatore, Madurai, and Thoothukudi, the Government of India and the Asian Development Bank (ADB) have signed a $125 million loan agreement to improve urban services in the state of Tamil Nadu.
This is the third and final tranche of the $500 million multi-tranche financing facility (MFF) for the Tamil Nadu Urban Flagship Investment Program, which was approved by the ADB in 2018. The MFF is designed to build priority water supply, sewerage, and drainage infrastructure in strategic industrial corridors across 10 cities in Tamil Nadu.
Urban Services in Tamil Nadu to gets a booster from ADB and India Loan Deal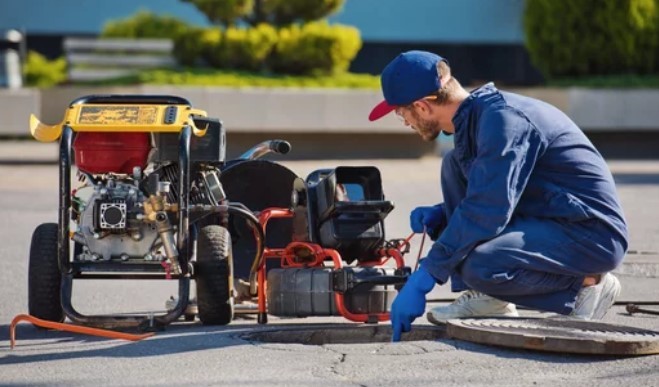 After the loan agreement was signed, Mr. Mishra stated that the funding from the ADB will help ensure universal access to basic water and sanitation services and improve flood resilience in the industrial hubs of Tamil Nadu that are targeted by the project.
Mr. Jeong added that the ADB is continuing to support the improvement of urban services in the state through new approaches such as the build and operate model, automatic meters for bulk water users, and real-time monitoring through supervisory control and data acquisition systems.
The financing will be used to enhance urban services in Tamil Nadu and to develop two sewage treatment plants in Coimbatore with 529 kilometers of sewage collection pipelines, install 14 pump and lift stations, and build 14 kilometers of sewage pumping mains. In Thoothukudi, a climate-resilient stormwater drainage system will be developed.
What is a Climate-resilient Sewage Collection and Treatment Systems
Climate-resilient sewage collection and treatment systems are designed to be able to withstand the impacts of extreme weather events and other climate-related challenges.
This may include measures such as the use of durable and corrosion-resistant materials, the installation of flood barriers or pumping systems to prevent flooding, and the implementation of backup power systems to ensure continuity of service during power outages.
These systems may also incorporate technologies or practices that help to reduce greenhouse gas emissions, such as the use of anaerobic digestion to process organic waste and generate biogas that will improve urban services in Tamil Nadu. The goal of climate-resilient sewage collection and treatment systems is to ensure that communities have reliable and sustainable access to clean water and sanitation, even in the face of increasingly frequent and severe weather events.
Madurai Water Supply Improvement Project to Connect Over 163,000 Households to New Distribution Pipelines
The project in Madurai will involve the implementation of 813 kilometers of new water supply distribution pipelines, which will connect 163,958 households to 115 newly established district metered areas with smart water features designed to reduce nonrevenue water.
In Coimbatore and Madurai, two all-female self-help groups will receive training on the benefits of household connection to sewage collection systems, water conservation, sanitation, and health and hygiene.