Croatia vs Morocco bronze medal clash, was pure entertainment. Both teams carried tremendous admiration from soccer fans around the world for their superb run to the last 4 stage. They won hearts with the stupendous football skills and brilliance, even thought they lost out their chase to win the cup.
Luka Modric led Croatia to third place in what was likely the midfield great's last appearance at the World Cup. The runners-up from four years ago secured another medal by beating Morocco 2-1 in the third-place match on Saturday. Morocco have delighted both the African and Arab worlds with their unprecedented run to the last four.
Morocco are the first non-European or South American nation to finish in the top four since Korea Republic in 2002. According to the google trends over 2M+ people searched for everything and anything around these 2 nations FIFA World Cup 2023 Bronze medal match.
Mislav Orsic scored the decisive goal shortly before halftime at Khalifa International Stadium to ensure Modric finished on a winning note, if this does turn out to be his last World Cup match. At the age of 37, that seems likely, even if there are hopes he will lead his country at the 2024 European Championship.
The individual performances from Modric, Orsic, and in particular Gvardiol – who is undoubtedly the loudest shout for defender of the tournament – as well as the collective game management, earned Croatia the win.
For Morocco, it was one hurdle too many, physically struggling towards the end and seeing four centre backs sidelined by injury. The experience of Croatia to win the key moments and battles, and manage the game well got them over the line.
Post Croatia vs Morocco match Zlatko Dalic, Croatia coach said "I'm proud of my team and of my country. For us bronze is a gold medal. We played a very tough tournament. Also I want to congratulate Morocco – they played well, they did a fantastic job. Really I am very proud, very happy. Maybe it wasn't expected that Croatia would do something big again but we are a small country with big dreams and congratulations to everyone.
After the Croatia vs Morocco match Walid Regragui, Morocco coach said "Tomorrow morning we will take stock, and realise we all produced a fantastic achievement here. We played Croatia twice, one of the top three teams in the world. We played against Spain, Portugal, France, Belgium and Canada. That's wonderful.
Croatia vs Morocco was a match to remember at the FIFA World Cup 2022 Bronze Medal Clash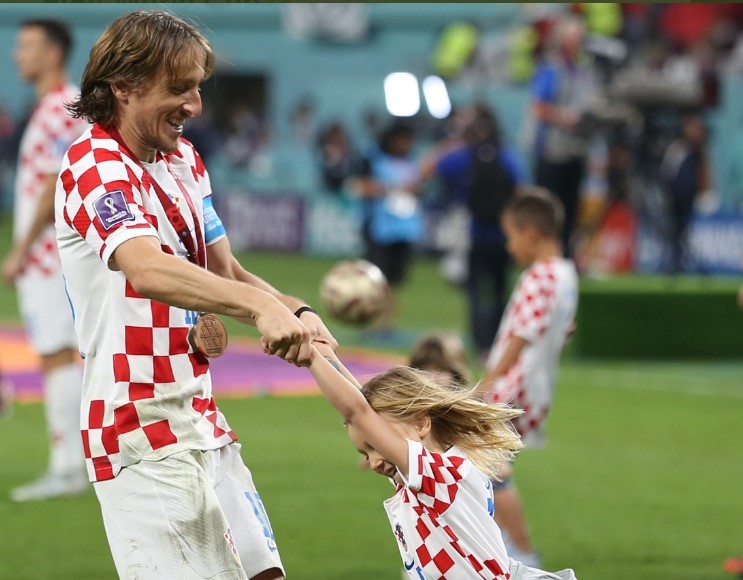 Croatia secured themselves a set of bronze medals by defeating Morocco 2-1 in the third-place play-off at Khalifa International Stadium on Saturday.
Zlatko Dalic's men picked themselves up after their 3-0 semi-final loss to Argentina to secure third place for the second time at a FIFA World Cup™, having also claimed the final place on the podium at France '98.
When these teams met in their opening group game 24 days ago, few would have predicted them meeting again on the tournament's concluding weekend. Where that group encounter finished goalless, no third-place play-off has ended that way and their reunion exploded into life with two early goals, both from set plays.
The first was a terrifically worked free-kick with Ivan Perisic nodding the ball across the penalty box, where Josko Gvardiol flung himself forward to power a header past Yassine Bounou, the Morocco goalkeeper. For Perisic it was his fifth World Cup assist.
Morocco equalised almost immediately following a wide free-kick by Hakim Ziyech, captaining the team on his 50th appearance. The ball looped off the head of Luka Modric on the edge of the area and fell inside the six-yard box, where Achraf Dari stooped to nod in his first international goal.
One thing that the football fans will remember is the entertainment Croatia vs Morocco provided in the world cup 2023 football arena.