Does Jamtara Season 2 is binge worthy? "Jamtara – Sabka" Number Aayega, the first season of Aayega was a groundbreaking webseries. The phishing empire that is controlled from the back alleys of this small Jharkhand neighbourhood hasn't been the subject of a classy web series.
And understandably, it sparked people's imaginations. Maintaining that fascination while presenting anything fresh was difficult for the second season. In terms of newer plots, intricacies, and stories, the show did meet up to expectations. But even so, the season 2 show ultimately falls short of being a truly outstanding production, in part because to the weak writing and in part due to the propensity to pander to the audience.
As you may recall, Jamtara is the epicentre of credit card and phishing fraud in India. It is run by young men who appear to be novices yet have the ability to empty your bank account with just a phone call. The second season of the programme picks up where the first one left off. Gudiya (Monika Pawar) is running against her former tormentor Brajesh Bhaan in the Assembly elections (Amit Sial). Sunny (Sparsh Srivastava) is still recovering from his wounds while the boys of Jamtara are expanding their "phishing company."
Jamtara Season 2 Review: Spotlight on Bigger Scandals, couldn't overshadow season 1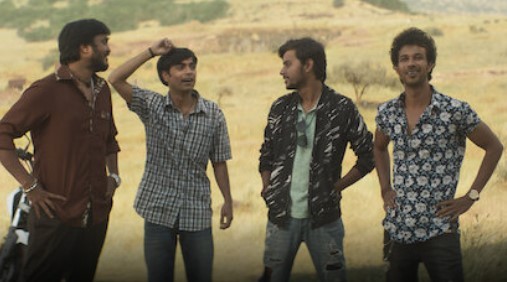 The show expertly makes advantage of demonetisation by placing season 2 in the middle of that period and emphasising the "issues" that con artists had as a result of the abrupt change. As a result, the scammers must catch up to the police and develop new techniques, which sets up the second season very nicely. Newer and more inventive techniques of defrauding the average person are added, along with newer personalities. The programme also demonstrates how people are beginning to realise that they are being conned and how frequently con artists meet intelligent individuals who are hard to con.
Jamtara 2's problem is that despite its best efforts, it becomes far too intelligent for its own good. It lacks nuance, like the majority of modern online series. To prevent anyone from missing a point, each must be hammered home to the audience. This, quite honestly, insultingly demonstrates a lack of faith in the audience. The repetition is another factor. You can only watch the same fundamental scene so often: con artists calling victims and deceiving them under fresh pretences or methods. After a while, it does get stale.
The fact that the show includes more recent scams—many of which we are already aware with from previous news reports—is a plus. Using the voice of the host of a well-known game show as bait (hello, KBC), using emotional blackmail with exam expenses and an incorrect number (really creative indeed), and so forth. But at their root, these are just amusing but random isolated episodes that don't advance the plot.
To a considerable measure, the acting saves the show. Amit Sial is a natural talent. The actor is developing with each episode and carving out a niche for himself in the streaming market. He provides another winner here after Maharani 2. Due to the struggle his character is going through, Sparsh Srivastava occasionally comes out as restrained, but he does a good job of portraying that anguish. For a while, Monika Pawar runs the show, and she does it brilliantly. Dibyendu Bhattacharya is as dependable as ever, effortlessly delivering some of the best show lines. However, Seema Pahwa is the star of the show. She demonstrates her true colours as a heavyweight politician by effortlessly evoking both delight and threat at any given moment.
Demonetization is handled interestingly in Jamtara 2, along with the introduction of the scammers' countermeasures. There are a few tricks the show has up its sleeve, but it also has its share of flaws. In the end, it captures and holds the audience's attention, providing a small payoff, but it never quite elevates to a terrific viewing, just a passable one.