Apple on Monday enticed it consumers with a slew of new series of MacBook Pro, iPods. So, will the excitement lead to customers biting it and take it home. Thenewsfacts team took a dig. Check it out.
So, to start Apple New MacBook Pro introduced an intentionally thicker (in the case of the 16-inch model) and heavier MacBook Pro filled with ports — including HDMI, the SD card slot, and even the return of the MagSafe charging cable — plus three USB-C / Thunderbolt 4 connectors, the most capable port around.
Apple new MacBook Pro laptops use its new in-house M1 Pro and M1 Max processors, which promise to be 70% faster and more efficient than its previous M1 chip.
New Apple – What are the exciting new features ?
The Pro comes in two sizes — 16 inches and, for the first time, a 14-inch model — and features thinner bezels and improved displays, with a higher refresh rate. Other improvements include longer-lasting batteries and an advanced front-facing camera that can take 1080p video.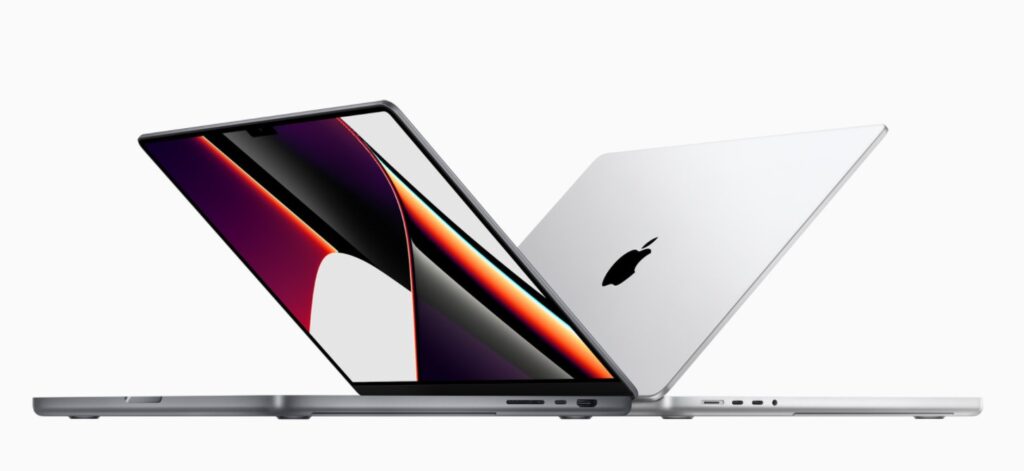 Apple also ditched its digital Touch Bar, a divisive feature that replaced the row of function keys at the top of the keyboard with text prediction and shortcuts. But the Pro does include a fingerprint sensor located in the power button.
The company is also bringing back the HDMI port, SD card slot, and a MagSafe charger, the last of which was removed when Apple introduced USB-C ports to the line.
The new 14-inch MacBook Pro model starts at $1,999 and the 16-inch MacBook Pro model starts at $2,499.
When compared to the previous-generation high-end 13-inch model, the all-new 14-inch MacBook Pro is immensely more powerful.3
With the 10-core CPU in M1 Pro and M1 Max, the 14-inch MacBook Pro enables:
Up to 3.7x faster project builds using Xcode.
Up to 3x more Amp Designer plug-ins in Logic Pro.
Up to 2.8x faster computational fluid dynamics performance in NASA TetrUSS.
Industry-Leading Power Efficiency and Extraordinary Battery Life
Featuring the World's Best Notebook Display
Most Advanced Connectivity Ever in a MacBook Pro
Best Camera and Audio Ever in a Mac Notebook
macOS Monterey Optimised for M1 Pro and M1 Max
The new 14- and 16-inch Macs feature up to 64GB of memory, and up to 8TB of the fastest PCI-Express storage on the market, with 7,400MB/sec reads. They feature a redesigned keyboard with function keys instead of the dreaded Touch Bar, and 120Hz high refresh rate Mini LED screens that might wind up being the best panels you can purchase on a laptop anywhere (they theoretically offer the benefits of OLED without some of the compromises, though we'll have to test).
Pre-orders start today, October 18, and the products become available starting next week. Here's what we know about them so far.
We also got first looks at the new Apple AirPods (gen 3) (which look decidedly similar to the current AirPods Pro) and some vibrant new colors for the indomitable Homepod mini.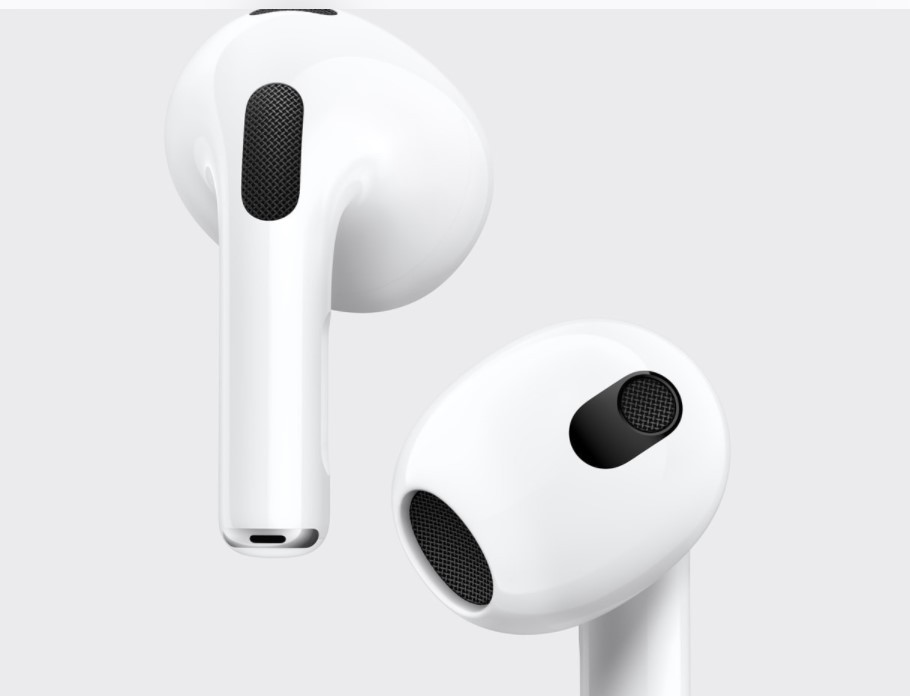 This is the first pair of new AirPods Apple has showcased since the 2019 release of the AirPods Pro. Fittingly, the latest AirPods inherit the AirPod Pro's Adaptive EQ software and spatial audio abilities, including head tracking.
Highlights
All-New Design
Breakthrough Audio Features
One-touch setup that automatically pairs AirPods with other Apple Devices
Long Battery Life
There are a few other upgrades over the current generation AirPods, as well. The third-gen AirPods are IPX4 water and sweat-resistant, come in a smaller new contour design, and bear a squeeze control system on their stems, again, borrowing from the AirPods Pro.
The AirPods (3rd gen) also add a new low-distortion driver for improved sound, and they can play audio continuously for up to six hours—midrange for the market, but the best we've seen from a pair of pods. The case holds up to four charges for 30 hours of total usage, and just five minutes is enough to charge the buds for an hour of listening time. It's also Magsafe compliant, following in the footsteps of newer iPhones.
The upcoming MacBook Pro 14 will have new, more powerful processors for more graphical and computing performance than ever before. The new M1 Pro and M1 Max chips offer up to 64GB of memory, 10 central processing units, and 32 graphics processing units. On paper, that's up to four times more power than the original M1 chip, which could already stand its ground against Intel and AMD laptop CPUs.
Apple claims the MacBook Pro 14 can get up to 17 hours of video playback on a single charge, and allows you to edit up to 30 streams of 4K video at once with its new ProRes encoding engine. More sensitive microphones and upgraded speakers with bass that extends half an octave deeper than last generation's sound system also up the ante.
There are numerous quality of life upgrades from the previous MacBook Pro 13 and MacBook Pro 16, including a 1080p webcam with 5.9 Megapixels, 3.5mm-wide borders that are 60% thinner than last generation, and up to 1600 nits peak brightness for HDR content. The Touch Bar is also gone, replaced by a full-size function row with multimedia control.
The laptop also has more ports than its predecessor: three Thunderbolt 4 ports, one HDMI port, an SD card slot, and a 3.5mm audio jack that will support high-end, low-impedance headphones. The MacBook Pro 14 comes with a MagSafe charger, but you can also charge it via USB-C. For the first time, the new MacBooks will have fast charging—Apple says you can charge 50% of the battery in just half an hour.
Final Cut Pro and Logic Pro updated with powerful new features
Final Cut Pro delivers huge advances in 8K video performance; Logic Pro features a complete set of tools for creating music in spatial audio.
"The world's most creative people use Final Cut Pro, Logic Pro, and the Mac to make the memorable movies, TV shows, online videos, songs, and soundtracks that we all enjoy," said Bob Borchers, Apple's vice president of Worldwide Product Marketing. "With the combination of powerful new features in Final Cut Pro and Logic Pro, and the unprecedented performance from the MacBook Pro powered by the all-new M1 Pro and M1 Max, pros will be able to push the limits of their creativity like never before."
So, there is so much to explore and experience, if you are an apple admirer then you must surely check out these devices, and the exciting features. Then you can decide whether you should bite it. Well we find it quite enticing if you have the budget and love for Apple.