Bengaluru: Hijab Row in Karnataka is rested to peace On Tuesday, a three-judge bench of the Karnataka High Court held that the hijab (headscarf) was not an integral part of religious practice in Islam and upheld a government order banning religious clothing in classrooms. However, the Muslim Organizations in the state of Karnataka felt disappointed after The Karnataka High Court's verdict on the hijab ban.
Union minister Pralhad Joshi welcomed on Tuesday the Karnataka High Court's ruling that a hijab (a headscarf worn by Muslim women) is not an essential practice in Islam, dismissing various petitions challenging a ban on the hijabs in educational institutions
The petitioners — students of Udupi Women's PU (pre-university) College Addressing the media hours after the HC verdict was announced — lashed out against the verdict and alleged that the issue had been given political color.
Hijab Row Karnataka : Muslim Students feels HC Verdict is disheartening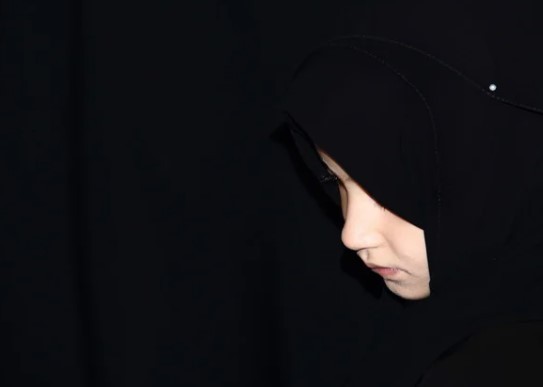 "We had huge expectations from the courts, our Constitution and our country. If Dr B.R. Ambedkar were alive today he would have been crying looking at the Constitution," Aliya Assadi, one of the student-petitioners told the media.
The students alleged that the hijab row could have been resolved at the college level, but was given political and communal overtones.
"Now thousands of students have been deprived of their right to wear the hijab and attend classes. We wouldn't have been fighting so hard if the hijab was not an essential religious practice. The court is wrong in stating that hijab isn't intrinsic to Islam," Aliya added.
The students added that they would hold discussions with their legal team on grounds of challenge before taking the next legal step.
The demand for the right to wear hijab by Muslim students and counter-protests against it by Hindu organisations, had taken a violent turn in Karnataka in February, forcing district administrations of various districts to bring in prohibitory orders and close down schools and colleges.
Following Tuesday's HC verdict, Chief Minister Basavaraj Bommai appealed to students to return to colleges. "High Court has upheld uniform and said hijab is not an essential religious practice. This is a question of our children's future and education. Nothing is more important than education for children. The three-judge bench order should be followed and we must implement it and everyone should cooperate and maintain peace," Bommai added.
Primary and Secondary education minister of Karnataka B.C. Nagesh too insisted that
While advocates for students who had petitioned the HC against the ban are preparing to appeal against the HC verdict in the Supreme Court, the Karnataka government has requested students to "adhere to the order" and return to classrooms.