The Champions League continues to showcase top-performing clubs as Manchester City, Bayern Munich, and Real Madrid eye a spot in the round of 16. Meanwhile, struggling teams such as Manchester United, Union Berlin, and Sevilla hope for respite amid challenging seasons.
In a clear display of the Manchester divide, Manchester City effortlessly secured a 3-0 victory over United in the Champions League, emphasizing the latter's tumultuous season. Despite a recent 1-0 win against Copenhagen, United faces an uphill battle as it prepares for another challenging fixture.
Bayern's Unstoppable Streak and Harry Kane's Brilliance Propel the German Giants
Bayern Munich continues its dominating streak with 16 consecutive group-stage victories and remains unbeaten since 2017. Harry Kane's exceptional performance, including his third hat-trick this season, fueled Bayern's recent 4-0 triumph over Borussia Dortmund.
Union Berlin's Nightmare Continues, Sevilla's Struggles Persist
Union Berlin's dismal 12-match losing streak persists, while Sevilla grapples with coaching changes and a winless Champions League season. Both teams face tough challenges in their upcoming fixtures, hoping to turn their fortunes around.
Madrid's Thrilling Victory and Bellingham's Form Highlight La Liga Leaders' European Aspirations
Real Madrid's leading position in La Liga, along with Jude Bellingham's impressive contributions, reflects the team's determination in the Champions League. With Bellingham's recent standout performances, Madrid aims to maintain its momentum on the European stage.
Barcelona's Solid Dominance and Tough Challenge Ahead in Champions League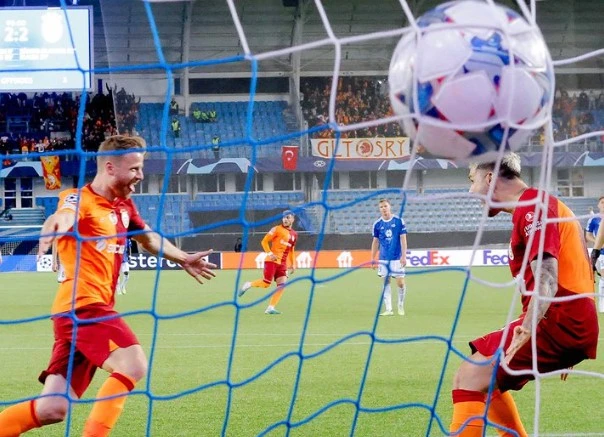 Barcelona asserts its dominance in the group stage, securing a maximum of nine points and aiming for another decisive victory against Shakhtar Donetsk. However, the Spanish champions face a challenging fixture in their upcoming visit to Shakhtar's adopted home city of Hamburg.
Milan's Divergent Paths: Inter's Hopeful Qualification and AC Milan's Struggles
While Inter Milan maintains a strong position to secure a spot in the round of 16, AC Milan faces a daunting challenge after a disappointing start to their campaign. With AC Milan struggling to secure goals and victories, the team's encounter with PSG looms as a crucial test.
Pointless Teams' Inspirational Quest: Benfica, Royal Antwerp, and Union Berlin's Glimmer of Hope
Despite their initial setbacks, teams like Atalanta in the past have proven that a rocky start doesn't define their journey in the Champions League. Benfica, Royal Antwerp, and Union Berlin seek inspiration from past successes, aiming to defy the odds and turn their seasons around.