ICC T20 World cup is off to a great start with Nambia taking on former winners Sri Lanka in the opening match of the T20 World Cup today in Geelong. In the opening time Namibia ended splendidly scoring 163/7. Will Sri Lanka chase this competitive score, lets wait and watch.
The competition from October 16 to October 21, consists of eight teams, comprising Sri Lanka, West Indies, Namibia, Ireland, the Netherlands, the United Arab Emirates, Zimbabwe, and Scotland, will compete for the four available slots in the Super-12 stage.
Meanwhile, Japan and Indonesia look to keep their winning momentum going as they face each other on day two of the #T20WorldCup 2024 qualifier.
ICC T20 World Cup 2022 Begins with a bang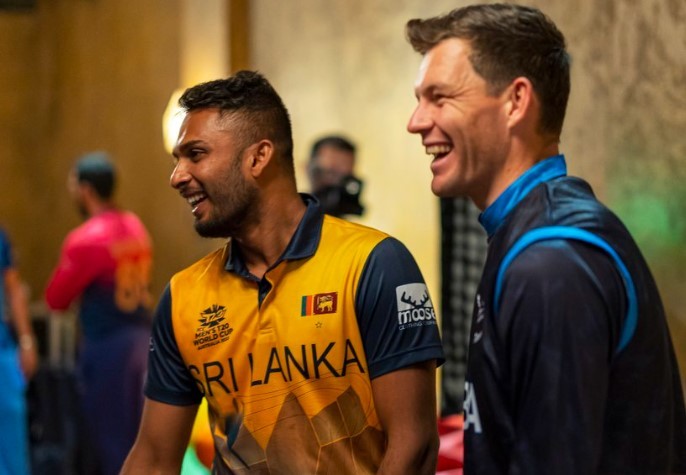 Geelong, where the T20 World Cup competition began on Sunday, has had temperatures that have ranged between 16 and 4 degrees Celsius (60 and 60 degrees Fahrenheit).
For a Namibian side more accustomed to warm temperatures at home around this time of year, it is chilly, and Erasmus acknowledged that it was a shock to the system.
Two groups of four teams each have been created from these eight teams. The top two teams from each group move on to the following round.
Gerhard Erasmus, the captain of Namibia, voiced anxiety about the cold weather in Australia on Saturday, but he felt that the African nation might ignite the world cup by shocking Sri Lanka in the opening match.
Temperatures at Geelong, where the global showpiece starts on Sunday, have been hovering around 16 degrees Celsius (60 degrees Fahrenheit) and plunging to as low as four in the evening.
That is nippy for a Namibian side more used to balmy weather at home this time of year, and Erasmus admitted it was a shock to the system.
"It's a lot more chilly than we thought, but we have to embrace it," he said in Melbourne.
"It's been difficult most days, obviously, but it is the same for everybody. There's nothing you can do about it, you just have to do what you can." Sri Lanka skipper Dasun Shanaka said his team had also struggled.
"We are trying to acclimatise, it's quite different to Sri Lanka weather," he said.
"Much chillier than we expected. We are getting used to it and hopefully it won't harm us when we are in the field."
Namibia sprung a surprise at last year's ICC T20 World Cup by making the Super 12 stage on their tournament debut.
They also met Sri Lanka first up in 2021, crashing by seven wickets, before beating the Netherlands and Ireland to qualify from the first round.
Erasmus said they were better placed to beat the Sri Lankans this time around.