Samantha Ruth Prabh, is a star who is loved for her grit, acting prowess and overcoming a challenged filled life including her parting ways with Nag Chaitanya. She certainly has evolved, a star who isn't scared to try new things and an actor who enjoys creating new benchmarks. Over the last few years, she has not only shattered language boundaries, but also set an example for the next generation.
Samantha celebrates her 35th birthday today, she is one of those rare actress in the Indian film industry, who have managed to make themselves a household name across the country, breaking barriers of language. That Samantha has managed this without doing much work in Hindi–which constitutes the bulk of the audience in the country, differentiates her from others.
She has come a long way since her debut with Ye Maaya Chesave (2010). But, it was only recently she has seemingly started tapping into her true potential.
Samantha, who reprised Trisha's role in the Telugu version, Ye Maaya Chesave, was then a novice. It's hard to recall now whether Samantha's performance in the movie created a pop-cultural wave, at least outside then the united Andhra Pradesh, as strong as Trisha's.
Samantha, the birthday star who created a strong niche for herself in the filmdom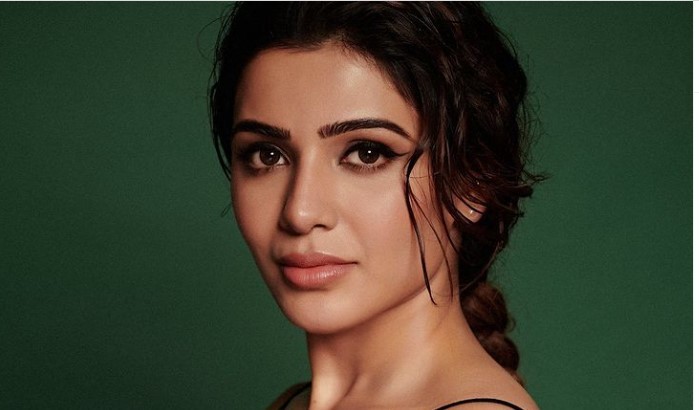 Her first full-fledged role in Tamil cinema was in Baana Kaathadi. People may have taken note of her performance as an innocent, vulnerable and hopelessly romantic young girl. She seemed natural in the role. However, her first major break came with director SS Rajamouli's Eega. She again played an innocent, vulnerable and hopelessly romantic girl named Bindu, who needed to be saved from a lustful and evil man Sudeep. Her lover is murdered and now his spirit takes the body of a housefly and comes to her rescue. Her performance in Neethaane En Ponvasantham, however, didn't get its due appreciation. In fact, Gautham Menon's take on modern love deserved a better response from the audience and the critics at the time.
Samantha also threw her weight behind women who were finding the courage to publicly recount their ordeal in the wake of the #MeToo movement. "I am so happy that more and more women are finding the strength to say #MeToo . Your bravery is commendable . I am sorry though that some people ,even other women themselves will shame and burden you with the question of proof and doubt. Just know that you are saving (sic)," she tweeted then.
Samantha is also making great strides by carving a new niche for herself. She is no longer the vulnerable and hopeless romantic that needs a male saviour. In Super Deluxe, she plays a lovelorn woman, who cheats on her husband with her boyfriend. But, that doesn't make her a woman of questionable character. Samantha's Vaembu in Thiagarajan Kumararaja directorial is still the protagonist of her own story.
Samantha continued on the unconventional path by playing a Sri Lankan terrorist in The Family Man season 2. A victim of war crimes, she is waiting to get her vengeance against those who committed unspeakable crimes against people of her community during the civil war that ravaged the island nation for over three decades. She played the role of a trained operative, who is even ready to submit to sexual exploitation for the sake of her mission, with a lot of conviction. She surprised everyone with the swagger she developed for her character Raji, who can kill any man in flat 30 seconds.
Later, she became quite a rage across the country with her most-glamorous dance performance yet in 'Oo Antava' in director Sukumar's gangster saga Pushpa: The Rise. "Now people have forgotten most of my other performances," Samantha said during a media interaction earlier this year, reacting to the craze that the song had generated.