BookMyChef is the latest on-demand mobile platform for foodies, allowing you to book a professional chef right from your phone. Whether you're hosting a dinner party or simply looking to elevate your at-home cooking game, BookMyChef is the perfect solution for anyone who wants restaurant-quality food without leaving the comfort of their own home.
BookMyChef is available on both Android and iOS, making it incredibly easy to use for anyone with a smartphone. With just a few taps, you can browse through a wide selection of highly trained chefs and find the perfect one to suit your specific needs. Once you've selected your chef, you can communicate with them directly to plan your meal, discuss dietary restrictions or preferences, and make any necessary adjustments to ensure that your meal is absolutely perfect.
One of the most impressive things about BookMyChef is the caliber of chefs available on the platform. Each chef is highly trained and experienced, and many have worked in some of the world's most renowned restaurants. With BookMyChef, you have access to a level of culinary expertise that was once reserved for the wealthy or well-connected.
But it's not just about the quality of the chefs – BookMyChef is also incredibly convenient. You can book a chef for any day and time that works for you, and they will come to your home equipped with everything they need to prepare a restaurant-quality meal. This means that you don't have to worry about shopping for ingredients, preparing the meal, or cleaning up afterwards – you can simply sit back and enjoy the experience.
BookMyChef also offers a variety of cuisines to choose from, ensuring that there is something for everyone. Whether you're in the mood for Italian, French, Japanese, or something completely different, you're sure to find a chef who specializes in the cuisine you're craving.
BookMyChef is affordable
Booking a chef through BookMyChef is also surprisingly affordable. While it may seem like a luxury reserved for the wealthy, the truth is that anyone can enjoy the services of a professional chef through this platform. Prices vary depending on the specific chef and meal you choose, but overall, you'll find that the cost is comparable to dining out at a nice restaurant.
"I was truly delighted with the magnificent chef service provided by BookMyChef. Not only was the food prepared by Chef Bhanuprakash excellent, but he was also pleasant and cheerful. What's even more admirable is the constant supervision provided by Chef Ravi on a regular basis. I have waited 12 years for a service like this in Hyderabad. I hope this facility continues to grow from strength to strength and is embraced by all those who care for quality and professionalism. Jyotirmaya Sharma, a Professor at the University of Hyderabad, said
The startup was bootstrapped by Founders Pramod Reddy, Varun Reddy along with Co-Founder Chef Shankar of Fusion 9 fame. Soon after idea validation, they raised a pre-series round of Rs. 2 Cr from Ganga Kaveri Ventures, Ronit Reddy and UV Creations Fund, Vikram Reddy – who are permanent members of the board. The management is entirely focused on their upcoming market release in 100 days.
BookMyChef – A Promising Future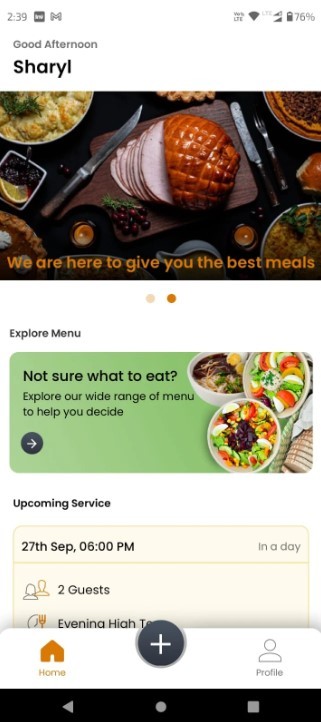 The MVP (Beta Version) of the app features five cuisines, including Continental, Oriental, North Indian, South Indian, and Indo-Chinese. Users can choose a cuisine and select up to ten items for service and book an event for upto 20 guests. There is no minimum order quantity. Users can also book additional professionals like bartenders, service staff, and cleaners as add-on services at the checkout. Users can choose to arrange the ingredients themselves or ask BookMyChef to source them for additional charges. The technology team works out of their registered office in Hyderabad, but boom my chef is lunching in Mumbai and Delhi as test markets.
The post-MVP features of BookMyChef app include a range of chefs such as celebrity chefs, premium chefs, regional artisan chefs, and multi-cuisine chefs. Users can choose up to three different cuisines from a single chef, opt for a pre-set menu curated by handpicked chefs, and subscribe to chefs for weekly, fortnightly, or monthly basis. Users can also pre-order homemade food from different home cooks/chefs.
In conclusion, BookMyChef is an excellent on-demand mobile platform for foodies that provides a unique experience of having a professional chef in the comfort of your own home. With a wide selection of highly trained and experienced chefs, a variety of cuisines to choose from, and affordable prices, BookMyChef is the perfect solution for anyone who loves good food and wants to elevate their at-home dining experience. So why wait? Download the app today and start planning your next culinary adventure!