Microsoft Teams app was down for thousands of users, is crawling back to normalcy. In a tweet Microsoft teams wrote; Our telemetry indicates that Microsoft Teams functionality is beginning to recover. We're continuing our efforts to implement relief within the environment. Additional information can be found under TM402718, MO402741, or at http://status.office.com.
Further they wrote Service availability has mostly recovered with only a few service features still requiring attention. We'll continue to monitor the service while the remaining actions are completed. Additional information can be found under TM402718, MO402741.
We are continuing to see improvements to the affected Microsoft Teams functionality. We're focused on mitigating the remaining impact.
Microsoft Teams Outage has put many users in disarray
The outage was reported across user tweets and messages. According to outage tracking website Downdetector.com. "There were more than 4,800 incidents of people who reported issues with Microsoft Teams on Wednesday," said Downdetector.com.
Earlier, Microsoft tweeted that they are investigating the issue after receiving reports of users unable to access the Teams app. However, the tech giant Microsoft did not immediately respond to a Reuters request for comment.
Microsoft Teams latest update from Microsoft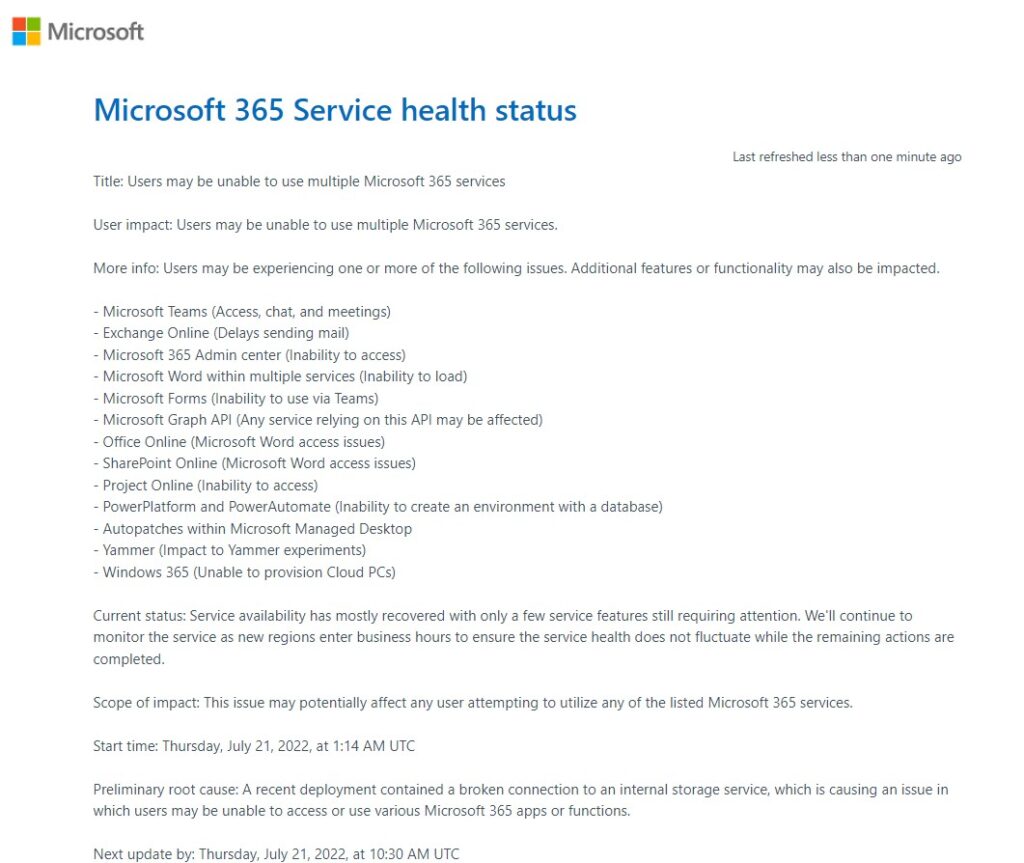 We've identified downstream impact to multiple Microsoft 365 services with Teams integration, such as Microsoft Word, Office Online and SharePoint Online. We're providing updates for those services via MO402741 in the admin center or through http://status.office.com.