Hyderabad, September 23, 2023 – YEA (Young Entrepreneurs Association) of Hyderabad the decade old premier association for first, second and third generation entrepreneurs unveiled its captivating new logo. Dr. BVR Mohan Reddy, the Founder & Executive Chairman of Cyient, launched the logo and urged the members to live up to their mission " Meet, Connect and Grow".
The event also marked the introduction of a dynamic startup fund, with an initial corpus of ₹5 Crore, demonstrating YEA's commitment to fostering entrepreneurial spirit in the region. Ambitious plans are already underway to expand this fund's scale in the near future.
In a strategic move, YEA has forged key partnerships with entities like T-Hub and others, with the goal of identifying and nurturing potential startups in the thriving Hyderabad region.
YEA Hyderabad: Nurturing Entrepreneurship among First, Second and Third Gen Entrepreneurs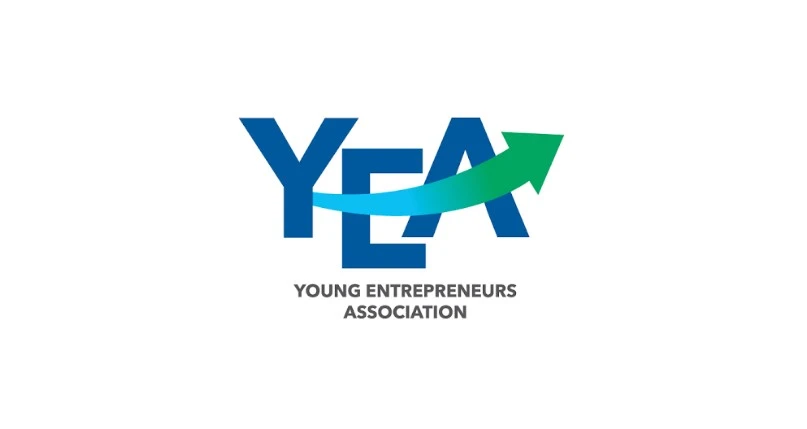 Founded on the principles of "Meet, Connect, and Grow," YEA Hyderabad has been a leading force in fostering entrepreneurship among individuals aged 25 to 37. It remains unparalleled in its approach, being the sole organization to exclusively focus on this demographic, both in its inception and currently.
Addressing the audience, BVR Mohan Reddy lauded the new logo design and called upon association members to embrace the brand's mission: "meet, connect, and grow." He emphasized the critical importance of creating substantial value and achieving exponential growth, asserting that this represents the future of business – "living the brand." Reddy underscored the significance of an association's ability to create value and build brand equity, citing Cyient's own rebranding journey as an example.
On the topic of entrepreneurship, Reddy shared his deep passion for education, which has driven him towards innovation and incubation.
A Vision for the Future: YEA unveils ₹5Cr startup fund
Subhakar Alapati, President of YEA Hyderabad, declared, "Today marks a significant milestone in our journey. With our new logo and the startup fund, YEA Hyderabad is poised to redefine entrepreneurship and foster win-win entrepreneur-to-entrepreneur networking like never before. We are committed to nurturing the spirit of entrepreneurship among our members and the broader community, ensuring a vibrant and dynamic entrepreneurial landscape in Hyderabad."
Highlighting the remarkable progress made the association President remarked, "Our membership includes entrepreneurs from various generations – first, second, third, and even fourth-generation business leaders, all hailing from prominent business houses. A common thread among our members is their active involvement in the business world. We are dedicated to providing them with enriching learning experiences, from renowned professors at institutions like the ISB to future collaborations with the Harvard School for comprehensive business education."
Enriching the Entrepreneurial Spirit
The association regularly hosts distinguished business leaders who share their journeys and insights, enriching the community's entrepreneurial spirit. The organization also engages with leaders from diverse sectors, including politics and bureaucracy, to gain valuable insights that can shape and redefine their business strategies. Additionally, YEA plans to conduct annual international study and business enrichment tours, with this year's destination being Italy, as announced by Alapati.
Over a decade ago, YEA Hyderabad embarked on its journey with just 11 members, but today it boasts a proud membership of 80, with plans to expand to 120. Despite its rapid growth, YEA maintains its exclusivity. The selection process is stringent and based on an entrepreneur's active involvement and achievements within the business sector.
For the current year, Young Entrepreneur Association of Hyderabad set an enrollment target of 15 members, which was swiftly achieved as soon as it opened.
Membership within YEA Hyderabad is a coveted and rigorous process, involving strict screening, interviews, and board approvals. The organization remains steadfast in ensuring diversity and preventing overrepresentation from any single industry. Monthly events are a hallmark of YEA, dedicated to learning and featuring industry leaders and celebrity speakers, all designed to nurture and empower young entrepreneurs on their path to success.
A Bright Future for Aspiring Business Leaders and Innovators
The unveiling of the new logo and the launch of the startup fund have propelled YEA Hyderabad to the forefront of the region's entrepreneurial ecosystem. It promises a vibrant future for aspiring business leaders and innovators, solidifying the organization's commitment to nurturing and empowering the next generation of entrepreneurs in Hyderabad.