Matt Reeves The Batman review is out, opening with a spectacular fashion. It had plenty of action, gadgets and non-stop thrill. The movie brings Matt Reeves' nocturnal, nihilist, neo-noir take on the Caped Crusader. Critics have praised the movie for its superhero elements.
Reeves' three-hour-long 'The Batman' is packed all that a superhero movie can deliver. The first reviews for director Matt Reeves' The Batman is online, and they're a bag full of good and not so good responses. Critics have praised Reeves' direction, and the film's dark tone. Many said that it is among the best comic book movies ever made.
in Reeves' confident hands, everything is breathtakingly alive and new. As director and co-writer, he's taken what might seem like a familiar tale and made it epic, even operatic. His "Batman" is more akin to a gritty, '70s crime drama than a soaring and transporting blockbuster.
With its kinetic, unpredictable action, it calls to mind films like "The Warriors" as well as one of the greatest of them all in the genre, "The French Connection." And with a series of high-profile murders driving the plot, it sometimes feels as if the Zodiac killer is terrorizing the citizens of Gotham.
The critics' consensus on review aggregator Rotten Tomatoes read, "A grim, gritty, and gripping super-noir, The Batman ranks among the Dark Knight's bleakest — and most thrillingly ambitious — live-action outings."
Chicago Sun-Times' Richard Roeper wrote, "In terms of tone and scope and storyline, Matt Reeves' reboot of the ever-fruitful franchise is more of a film noir than a fable about fantastic flying creatures, more Zodiac and Seven than Guardians of the Galaxy or Eternals."
The Batman Review: Reeves Movie is breathtaking and refreshing
Matt Reeves accomplishes here what he did with his gripping entries in the "Planet of the Apes" franchise: created an electrifying, entertaining spectacle, but one that's grounded in real, emotional stakes.
This is a The Batman movie that's aware of its own place within pop culture, but not in winking, meta fashion; rather, it acknowledges the comic book character's lore, only to examine it and reinvent it in a way that's both substantial and daring.
The script from Reeves and Peter Craig forces this hero to question his history as well as confront his purpose, and in doing so, creates an opening for us as viewers to challenge the narratives we cling to in our own lives.
The Batman gives you the thrills you want from a superhero film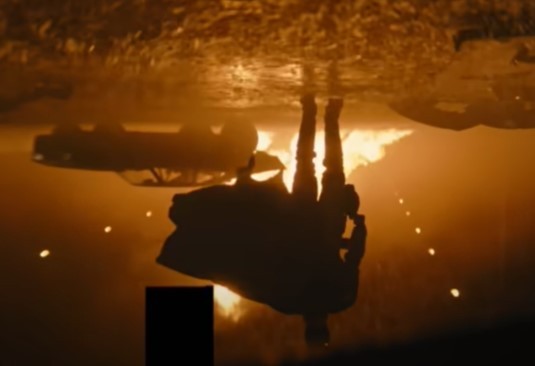 And with Robert Pattinson taking over the role of Bruce Wayne, we have an actor who's not just prepared but hungry to explore this figure's weird, dark instincts
"In Matt Reeves' confident hands, everything is breathtakingly alive and new," Christy Lemire wrote for RogerEbert.com. In another positive review, Vulture's Bilge Ebiri wrote, "Reeves loves these dead-end apocalyptic environments, and delights in tales that toy with the moral calculus of typical hero narratives. He has given us a Batman that he himself can believe in, not to mention a Batman that feels right for our times."
Negative reviews, however, pointed out that the film doesn't push the boundaries with as much conviction as it thinks it does. Moira Macdonald of the Seattle Times called it "depressing, dark and endless." Mashable's Kristy Puchko wrote, "Imagine if David Fincher made a Batman movie but it was censored to air on televisions at Walmart."
Starring Robert Pattinson, Zoe Kravitz, Jeffrey Wright, Paul Dano, Colin Farrell, John Turturro and others, The Batman is slated to release on Friday, with previews on Thursday.