When Carlos Alcaraz was overpowered by the Italian Tennis Star Jannik Sinner, Sinner became the youngest man to reach the quarter-finals at the Wimbledon Championship since 2014. Jannik won many fans, and cheers after winning the fourth round at the Wimbledon on Sunday against Carlos Alcaraz. But Alcaraz believes that the grass-court experience he has gained at Wimbledon will immensely benefit him in the future.
Jannik Sinner: Watch out this next generation super star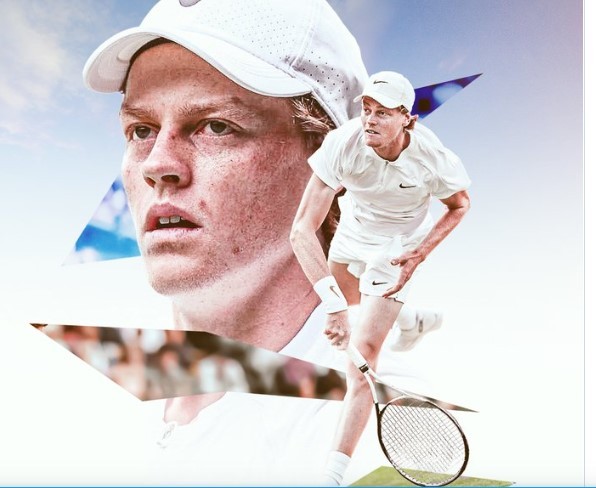 Jannik Sinner toppled fifth seed Alcaraz with a convincing, impressive 6-1, 6-4, 6-7(8), 6-3 win in a clash of young-guns to reach the Wimbledon quarter-finals for the first time.
The 19-year-old Spaniard, who was making just his second appearance at The Championships, downed Jan-Lennard Struff, Tallon Griekspoor and Oscar Otte as he brought his all-court game to the lawns in London.
Carlos Alcaraz Says Grass Court is a great learning ground
"I felt really good here at Wimbledon playing on grass," Carlos Alcaraz said in his post-match press conference. "I got a lot of experience playing on grass. Now I'm thinking that I could be a great player on grass. Next year I hope to play some tournaments before Wimbledon to adapt my game to get more used to playing here. But I would say I'm going to be a great player here on grass."
Alcaraz's clash against Sinner on Centre Court pitted two of the brightest talents on the ATP Tour against each other. In a heavy-hitting clash, it was the 19-year-old Italian who advanced in the youngest match (in terms of combined age) at Wimbledon in the fourth round or later since 17-year-old Boris Becker defeated 21-year-old Henri Leconte in the quarter-finals in 1985.
Jannik Sinner wins the battle of youth at Wimbledon, Enters Quarter Final
The highly-rated Spaniard Alcaraz, who has won a Tour-leading four titles this year, was sucked into a Sinner whirlwind as he lost seven games in a row from 1-1 in the first set.
The 19-year-old Spaniard recovered from that setback to deny Sinner two match points in the third-set tie-break before three more went begging with Alcaraz serving at 5-2 down in the fourth.
Alcaraz is excited by the prospect of a long-running rivalry with Sinner, with the former Intesa Sanpaolo Next Gen ATP Finals champions now locked at 1-1 in their ATP Head2Head series.
"I hope so," Alcaraz said when asked about a rivalry with Sinner. "I'm going to try to be one of the best tennis players in the world for many years. Obviously Jannik is one of the best tennis players in the world as well. For sure he's going to be in the top for many years.
"I hope to have a good rivalry with him. We hope to fight for the best tournaments in the world and the best moments in the world together."