Yuzvendra Chahal and Former ICC Elite Panel umpire Simon Taufel have a debate goind on. While Simon is opposed to wides and height no-balls being mentioned as part of the two DRS reviews teams have in T20 cricket. In contrast to Simon Taufel, India and Rajasthan Royals legspinner Yuzvendra Chahal believes that bowlers need "a little more help" and that teams can "take a gamble" by checking on a wide call because it could be significant.
Yuzvendra Chahal told ESPNcricnfo that during the IPL's April 10 league encounter against Lucknow Super Giants, he was obliged to face an expected erroneous call on a wide. Chahal bowled a wide legbreak outside the infield off the fourth delivery of his fourth over, the eighteenth of the Super Giants' innings.
What is the debate between Yuzvendra Chahal and Umpire Simon Taufel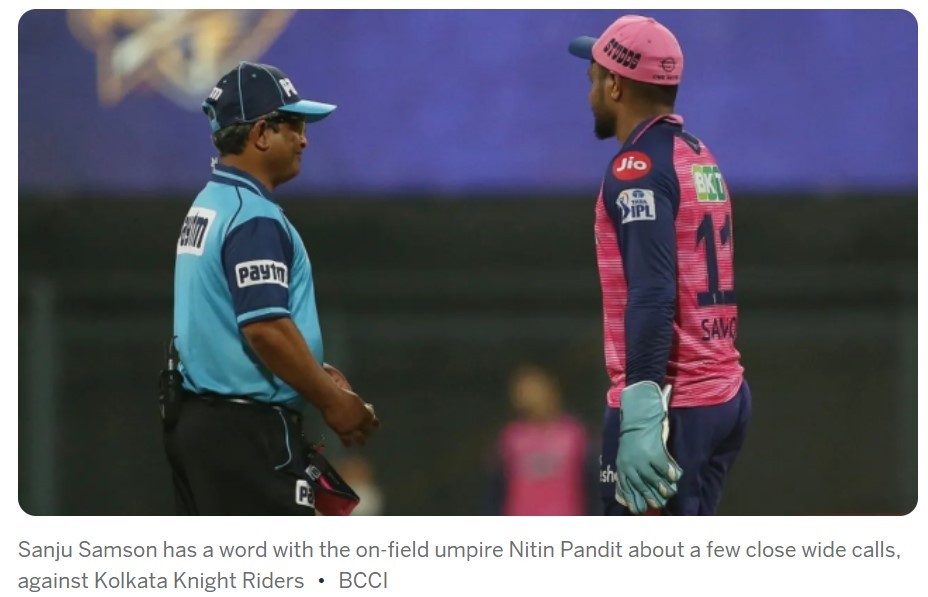 Chahal caught the Sri Lankan player lbw next ball, however said the additional ball cost him beyond a doubt as Marcus Stoinis lobbed a six off the last ball of his spell. It almost impacted the match result, as well, as Royals managed to win by only three runs.
"Definitely. Even umpires are human beings. They can make a mistake, but teams can win by a single run many times," Chahal told ESPNcricinfo when asked if would want wides referred as part of the two reviews teams had.
"That happened with me against Lucknow when the umpire signalled a wide, but when I saw it on replay it was not a wide. But due to that I had to bowl an extra ball and I even got hit for a six off the last ball. It became a seven-ball over and they could score seven runs. As it is T20 is a batsman-dominated game, so if the bowlers get a bit more help, we can do that."
According to Taufel, bowlers and umpires would find it easier to adjudicate on wides better once the modified MCC Law becomes effective from October 1. Recently, the MCC said it was updating Law 22.1 governing wides to address the increasing challenge batters were posing by moving laterally across the crease.