Alun Tudge, The Australian Minister is in a thick of abusive affair scandal. Scott Morrison, Australia's prime minister, announced on Thursday that he had requested the country's education minister to step down temporarily while an investigation into claims of an abusive extramarital affair.
Alan Tudge, the minister, was charged on Thursday with physically and mentally assaulting a former employee. He said he "totally and fully rejects the allegations" concerning the relationship, which he said took place in 2017 and was mutually agreed upon.
Alan Tudge abusive affair might cost him his MP position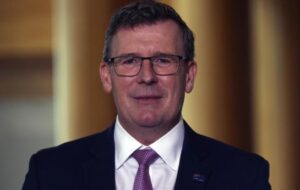 Morrison, on the other hand, believes Alan Tudge should resign because of the seriousness of the charges.
"It's critical that these issues are resolved fairly and quickly. To that end, the minister has agreed to my request that he step away while my department deals with these matters "Morrison made the remarks to Australian legislators.