Tech Giant Apple in a statement today said success is not illegal, in a counter to the Federal Judge ruling that Apple can no longer bar developers from providing buttons or links in their apps that direct customers to other ways to pay outside of Apple's own in-app purchase system.
Apple also said it does not believe the ruling forces it to allow developers to implement their own in-app purchase systems.
The ruling had added that Apple cannot ban developers from communicating with customers via contact information obtained by the developers when customers signed up within the app.
The ruling comes after a three-week trial in May before Gonzalez Rogers of the U.S. District Court for the Northern District of California.
Gonzalez Rogers stopped short of granting Epic some of its other wishes, such as forcing Apple to open the iPhone up to third-party app stores.
Tech Giant Apple versus US Federal Court War on Apple Stores Developer Policy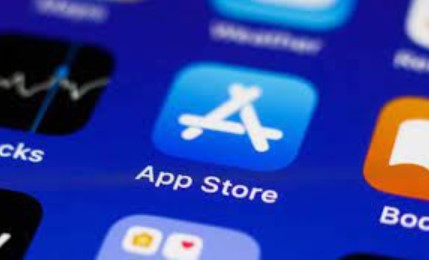 Apple in a statement said: "As the Court recognized 'success is not illegal. Apple faces rigorous competition in every segment in which we do business, and we believe customers and developers choose us because our products and services are the best in the world."
Briefing the media Apple's legal team said it does not believe the ruling forces it to allow developers to implement their own in-app purchase systems. Apple officials said the company is still debating how it will implement the requirements of the ruling and whether it will appeal.
The judge sided with Apple on key questions such as defining the relevant antitrust market as gaming transactions, rejecting Epic's argument that the iPhone is its own app market over which Apple is a monopolist.
"Epic is fighting for fair competition among in-app payment methods and app stores for a billion consumers," Epic's CEO, Sweeney, said on Twitter. "We will fight on."
The Epic lawsuit began after the game maker inserted its own in-app payments system in "Fortnite."
MORE CHALLENGES LIKELY FOR APPLE APP STORE
Challenges to Apple's App Store rules are far from over. The ruling on Friday suggests they are more likely to play out in statehouses and capitals than in courtrooms.
Lawmakers in the United States and Europe are considering bills that would force Apple to allow third-party in-app payment systems, and South Korea's parliament has already passed such a law.
In a press release statement Apple had announced a number of changes coming to the App Store that, pending court approval, will resolve a class-action suit from US developers.
"From the beginning, the App Store has been an economic miracle; it is the safest and most trusted place for users to get apps, and an incredible business opportunity for developers to innovate, thrive, and grow," said Phil Schiller, Apple Fellow who oversees the App Store. "We would like to thank the developers who worked with us to reach these agreements in support of the goals of the App Store and to the benefit of all of our users."
The terms of the agreement will help make the App Store an even better business opportunity for developers, while maintaining the safe and trusted marketplace users love. Apple appreciates the developer feedback and ideas that helped inform the agreement, and respects the ongoing judicial review process.