IND vs NZ Cricket World Cup 2023 Semi Final live score and updates: A Rendezvous with Redemption. As the ICC Cricket World Cup edges closer to its pinnacle, the heat amplifies at Mumbai's Wankhede Stadium today. It's not just a match; it's a reckoning—a chance for two cricketing powerhouses, India and New Zealand, to exorcise the ghosts of past World Cup heartbreaks.
Déjà Vu: Echoes of 2019 Resurface
Remember the night of July 10, 2019? It's etched in the memory of every ardent Indian cricket fan—the heart-stopping run-out of MS Dhoni that spelled doom for India's World Cup aspirations. Now, fate weaves a parallel narrative, reuniting the rivals in a momentous semi-final clash.
India, the table-toppers then, stumbled in those critical 40 minutes, halting their thunderous campaign. The wounds still fresh, emotions ran high even for Virat Kohli, echoing the country's sentiment.
Ind Vs Nz ; A Parallel Journey of Redemption

New Zealand, too, grapple with their World Cup demons, reaching the precipice but falling short in both 2015 and 2019. With a World Test Championship in their bag, they aim to obliterate this haunting pattern.
Both sides had contrasting paths in this tournament—India's relentless march to an unbeaten streak against New Zealand's roller-coaster ride, salvaged by fate's hand and unexpected allies.
Mirror Images Collide
Injuries mirrored destiny's role—Hardik Pandya for India, Matt Henry for New Zealand—testing their depth and resilience. Yet, the clash remains a showdown of equals.
New Zealand's batting prowess with Ravindra, Williamson, Mitchell, and Conway seeks to challenge India's fiery bowling line-up. However, facing an Indian squad boasting an unbeatable aura, brimming with talent across all facets of the game, their task seems herculean.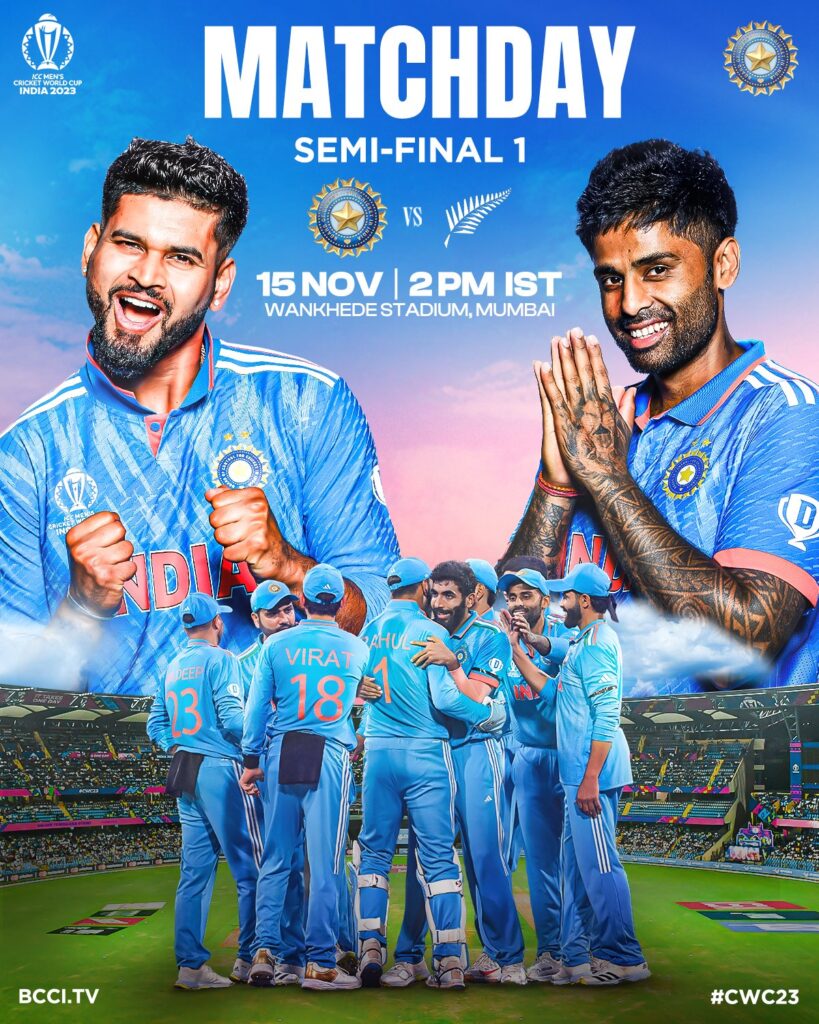 Decoding the Crucial Showdown
History Repeats: India's never tasted victory against New Zealand in ICC knockouts.
Kohli vs Southee: Virat Kohli's formidable record against Southee, yet haunted by dismissals.
Williamson's Test: Kane Williamson's ODI knockout average scrutinized amidst the pressure.
As the stage is set for this high-stakes encounter, the world braces for a clash of titans. Redemption beckons, wounds seek healing, and a spot in the World Cup final awaits the victor. Strap in for a nail-biting spectacle—India vs New Zealand—a duel that promises cricketing glory and redemption in equal measure.